Tacoma Pregnancy Announcement Photos
There's basically nothing that I love more than photographing a truly happy couple. And believe me, nothing looks better in photographs than a truly happy couple! That's why I was so thrilled when my good friend, CeeCee, contacted me with some amazing news – she was expecting her first baby! I was over the moon for her, because she's honestly one of the most loving, caring people I've ever known. She's going to make an absolutely amazing mama to that little one! I was even more thrilled when CeeCee asked me to capture the pregnancy announcement photos for her and her partner. They live down in Tacoma, Washington, which is a little bit of a trek for me as a photographer from Anacortes, but I was happy to make the drive and catch up with my old friend.
CeeCee and her partner, Jarret, are big football fans, so they wanted their pregnancy announcement photos to take place on a beautiful fall day on a football field. They purchased a tiny Seahawks jersey and some itty bitty shoes (is there anything cuter than baby clothing?!) and brought their first sonogram image. With these props, and their own Seahawks jerseys, they were ready to announce their pregnancy! I was so excited to capture this moment for them, and I'm even more excited to take maternity photos for CeeCee in a few months. Check out some of our favorite images from this shoot below: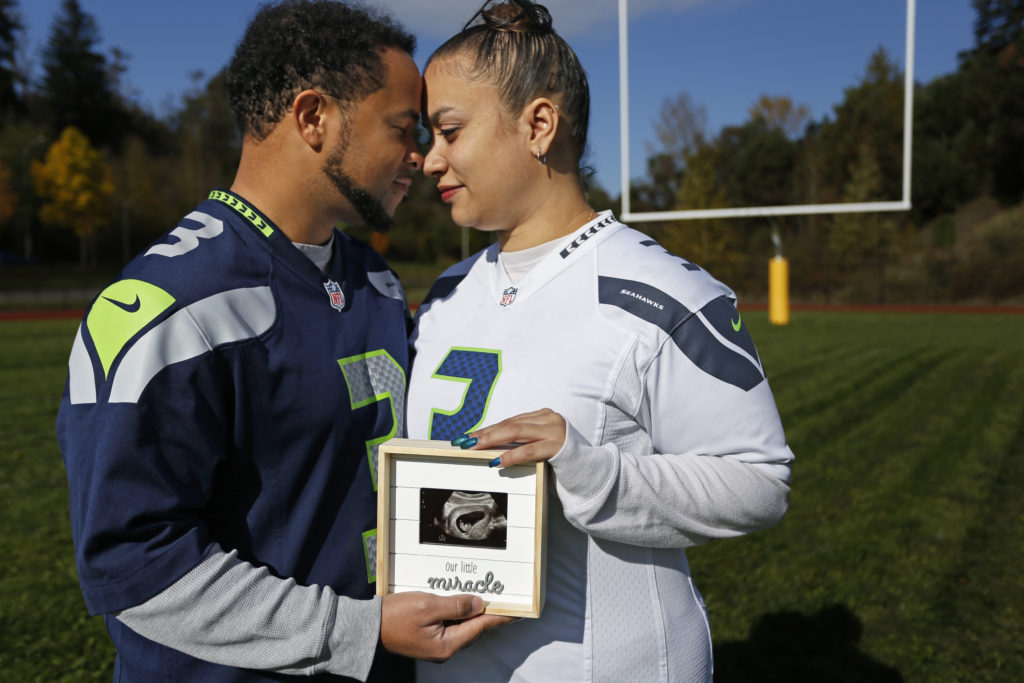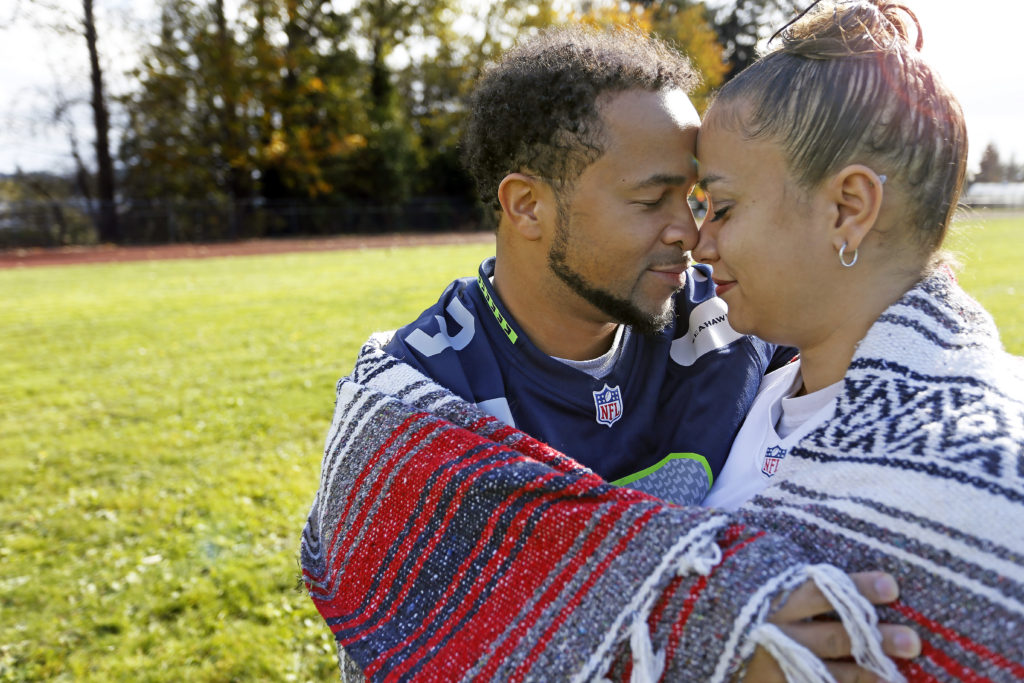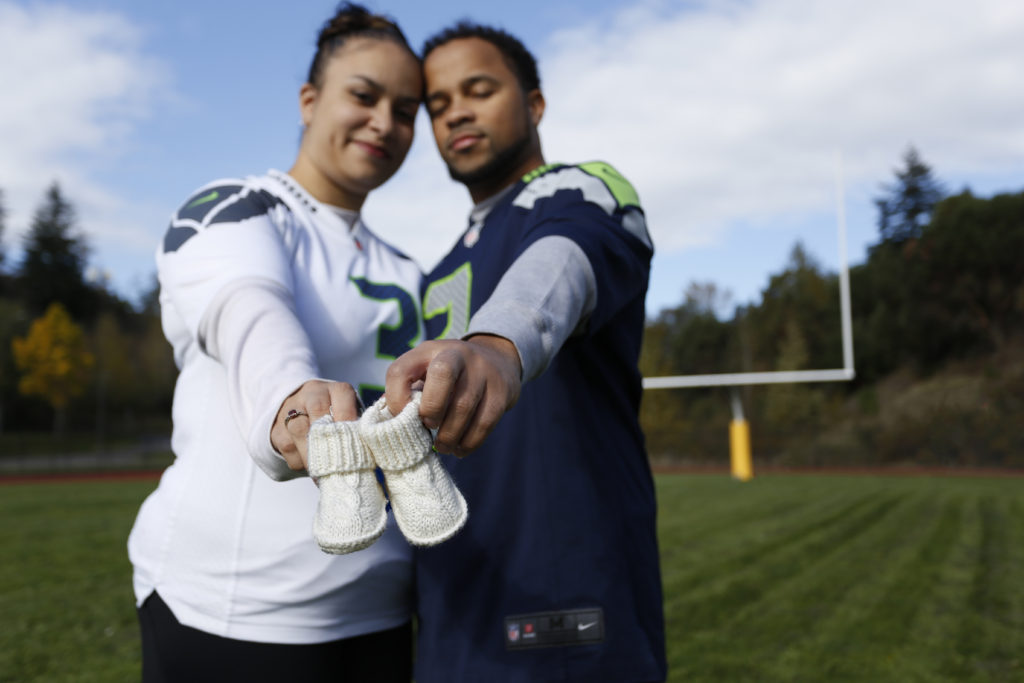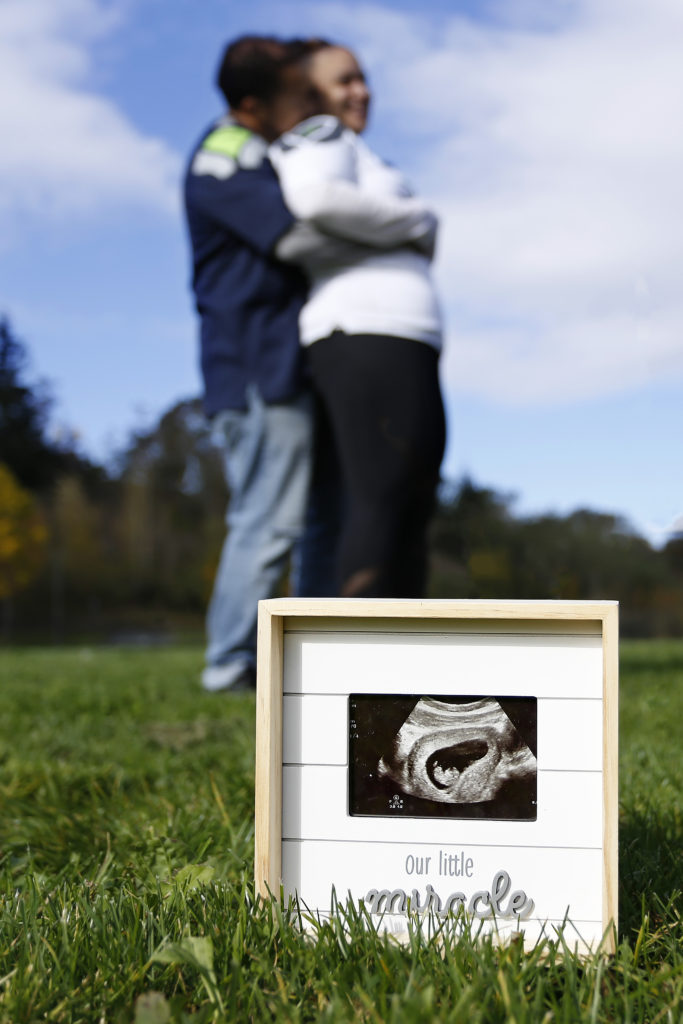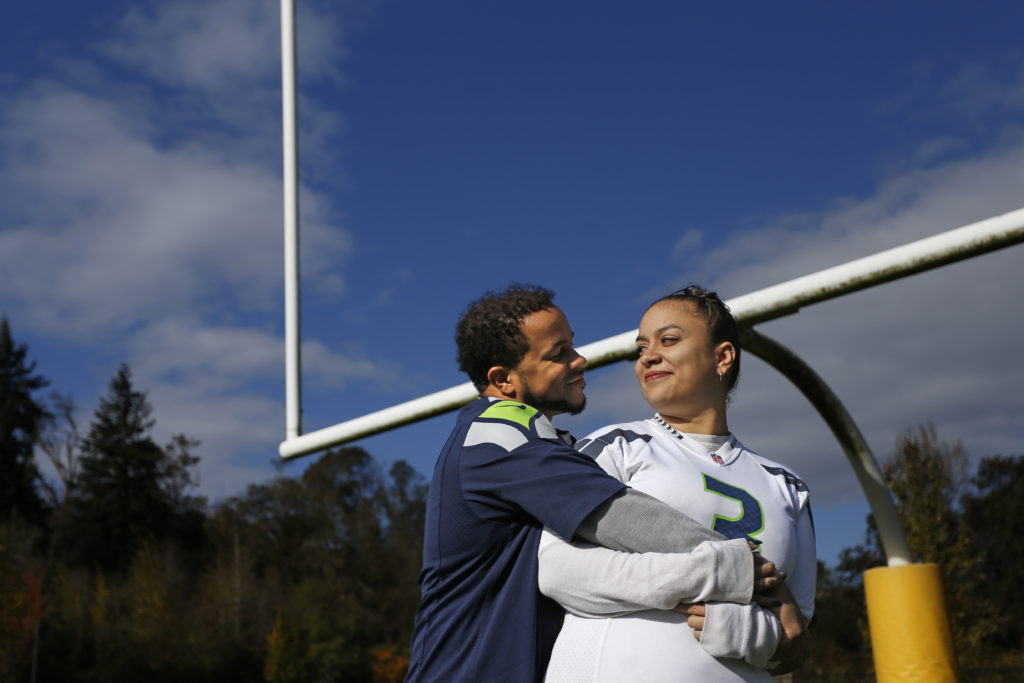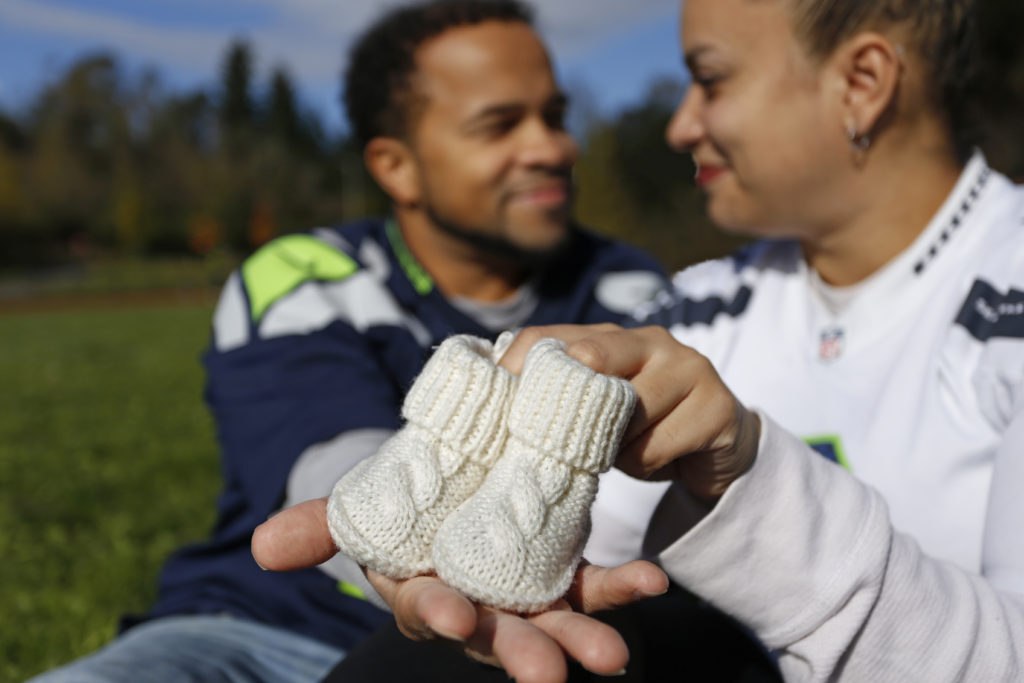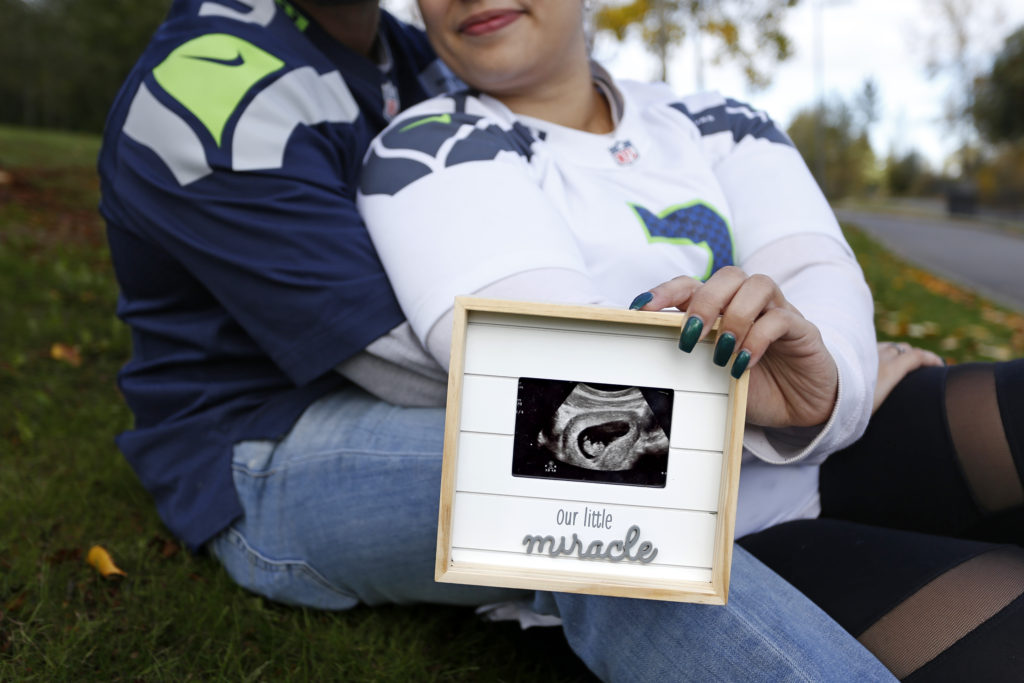 Needless to say, this was one cute shoot filled with so much love! I was so excited to take these pregnancy announcement photos, and I'm even more excited to take maternity photos of my friend in a few months!
Are you ready to schedule your pregnancy announcement photos? Don't worry – I can keep a secret! Contact Hackler Creative today to schedule your photography session in Western Washington.