Sunset Over a Skagit Valley Tulip Farm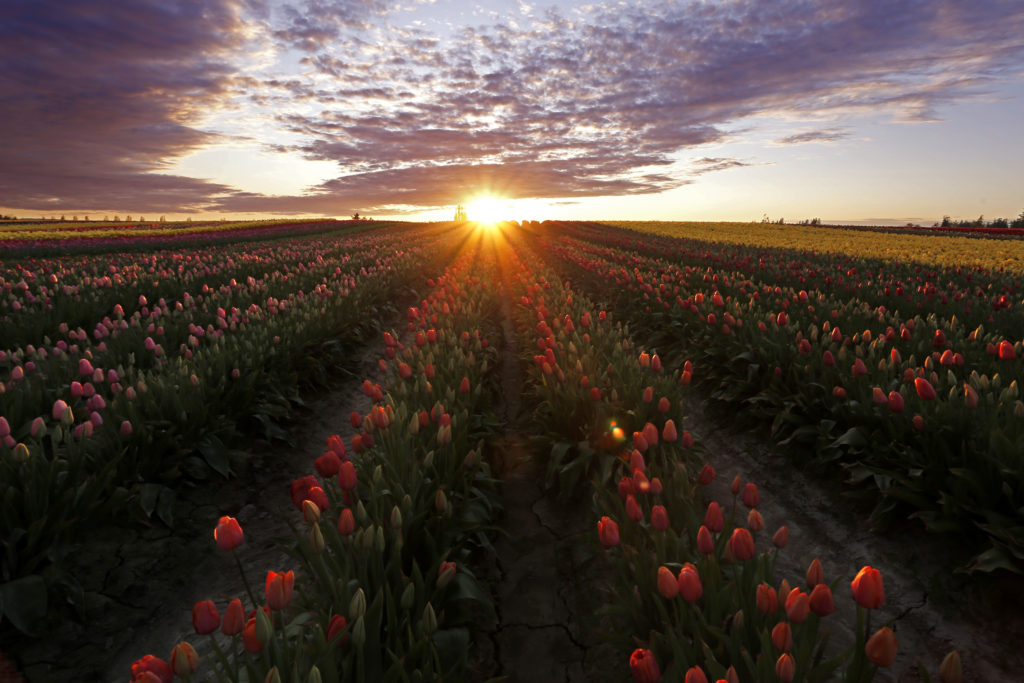 Tulip Festival cancelled; Mother Nature is not
This has been an exceptionally hard couple of months for everyone, and even that seems like an understatement. Our world and the way we interact with it has completely changed in such a short amount of time; in just the last six weeks, family and friends have cancelled weddings and bachelorette parties, postponed family reunions, pushed back fundraising events and put a temporary hold on all things in-person, including the famous Skagit Valley Tulip Festival. And while all of that can feel overwhelming and insane, here in Western Washington, we've also had an incredible stretch of sunshine, good weather and beautiful springtime. You gotta appreciate the little things, right?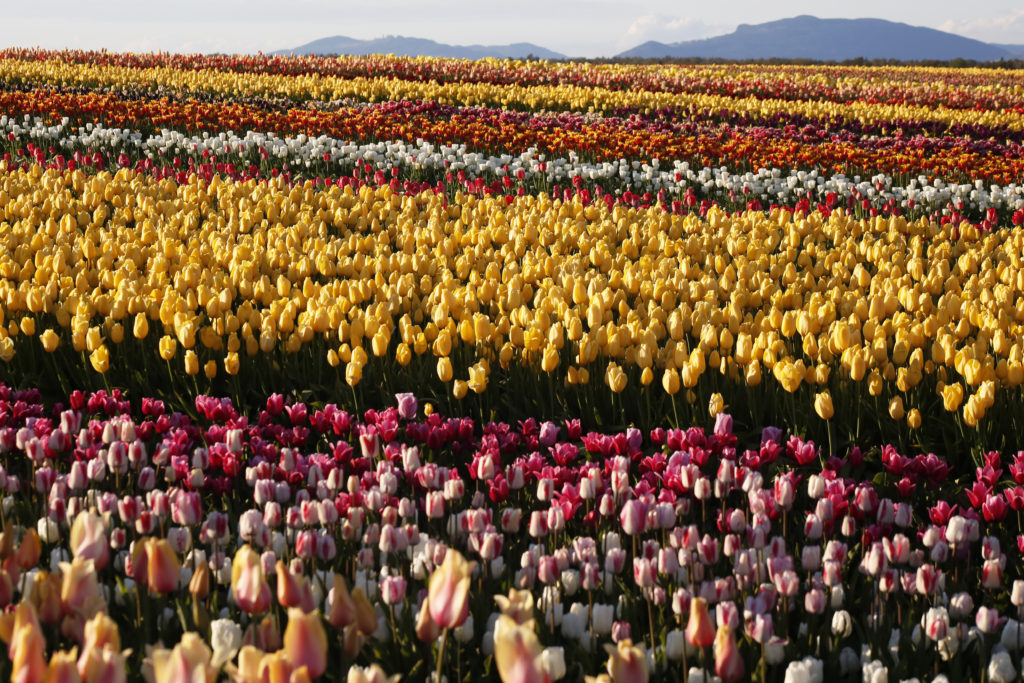 This past week, my job sent me to Tulip Town to photograph the epic tulip blooms. With the Skagit Valley Tulip Festival cancelled for 2020, we know we're incredibly lucky for the chance to even see the blooms at all, let alone photograph them! The order to stay at home means most people can't even get to the fields. But since Hackler Creative was there to work, we captured what we could to bring a little bit of Tulip Town and the Skagit Valley Tulip Festival to you virtually.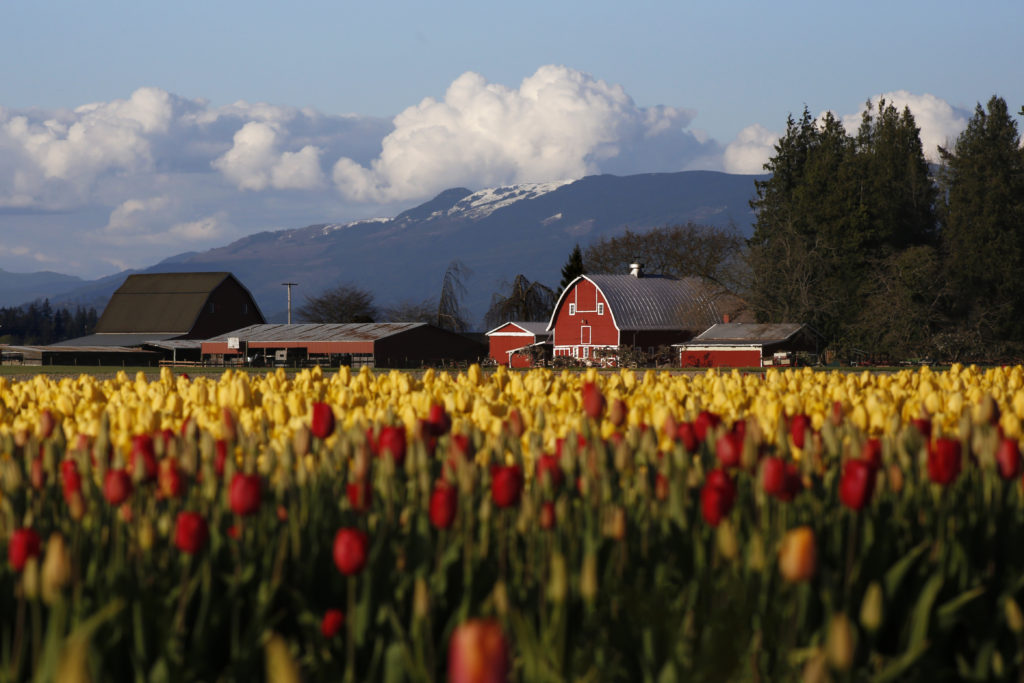 Tulip Town: An icon of Skagit Valley
For those who aren't from Western Washington, YES! It really does look like that! Just fields upon fields of beautiful, blossoming tulips of all shapes, varieties and colors. The first time you see it is incredible. Tulip Town is one of the oldest and more famous tulip farms in the valley, with a full display, history and event center for guests to learn about tulip farms. And of course, this windmill is iconic to everyone in the valley: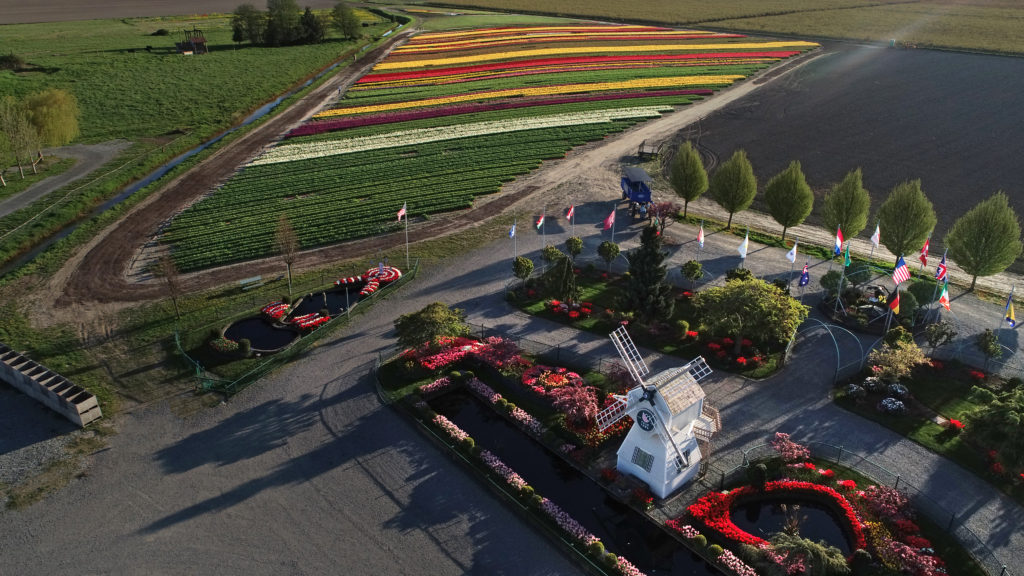 Tulip Town from the air
In addition to a grounded photographer, I'm also a licensed drone pilot. Drones are NOT allowed during the Tulip Festival, but in working with Tulip Town for this shoot, we got explicit permission to photograph with the drone. Check out a few of our favorite shots!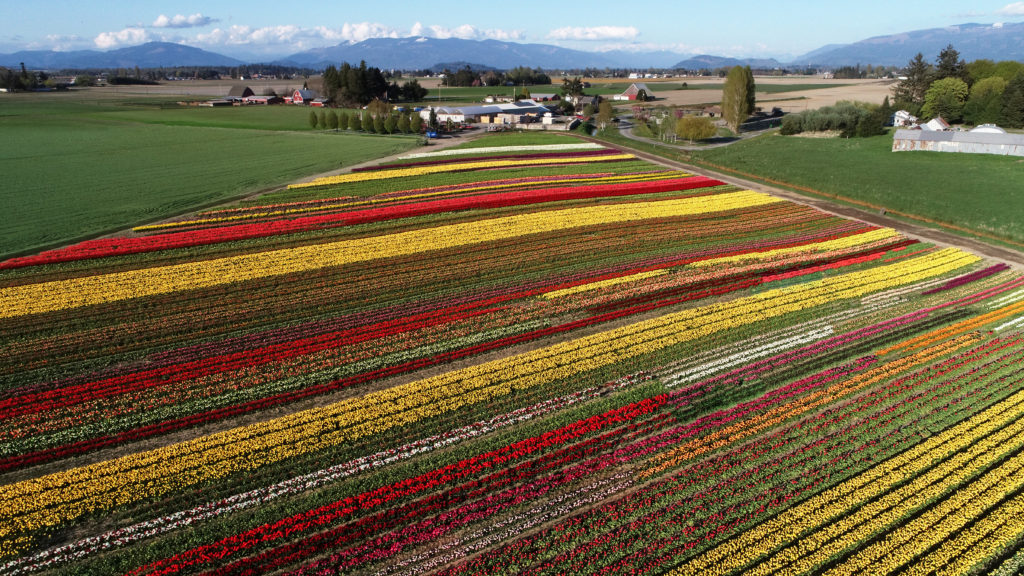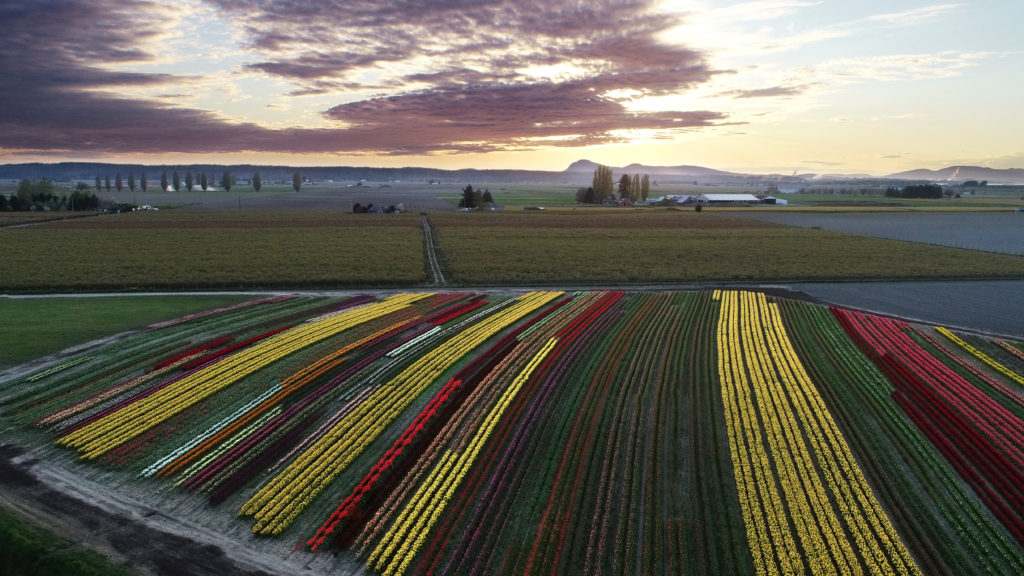 Views from the ground
In addition to our drone flight, we also had the chance to walk the fields and capture the tulips. It's such a beautiful sight, and even though this was my third year photographing the tulips, I always find a new way to capture them. Here are a few favorite moments from Tulip Town.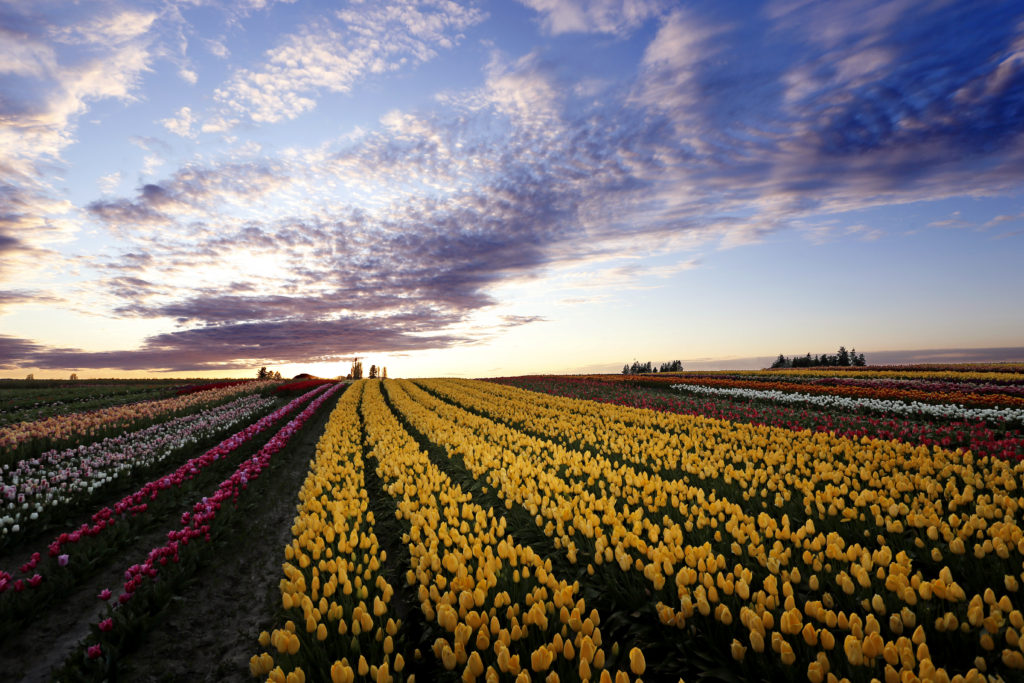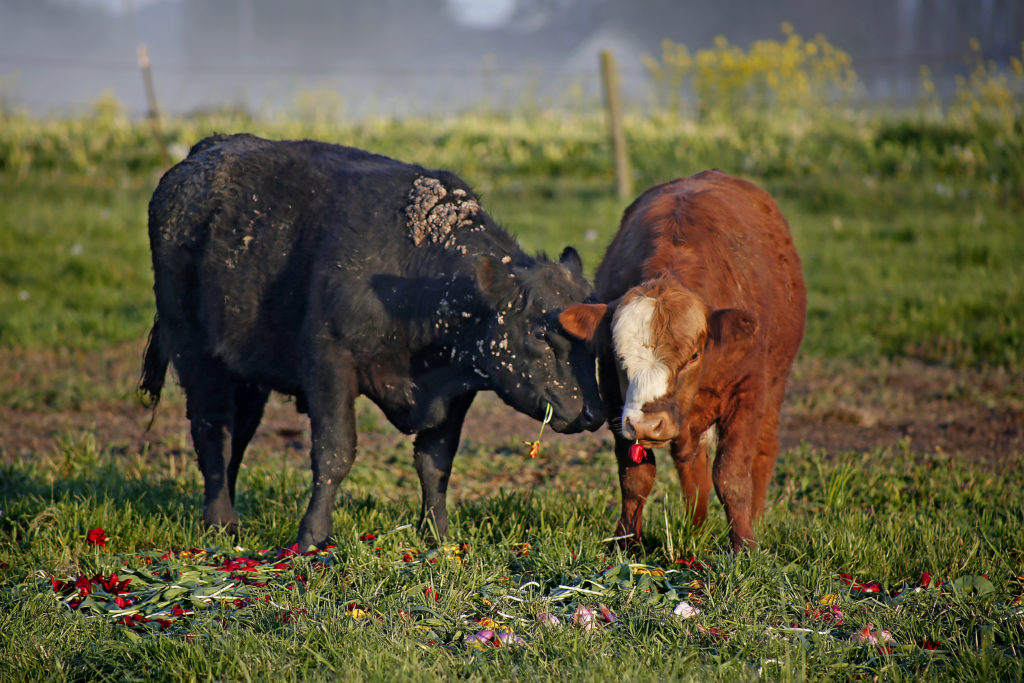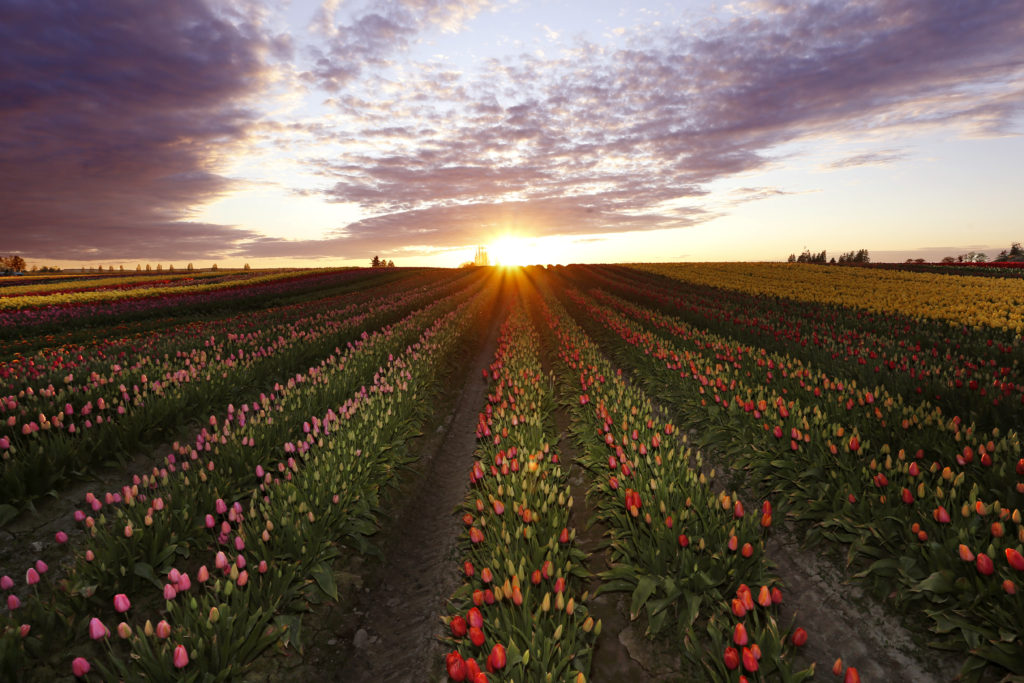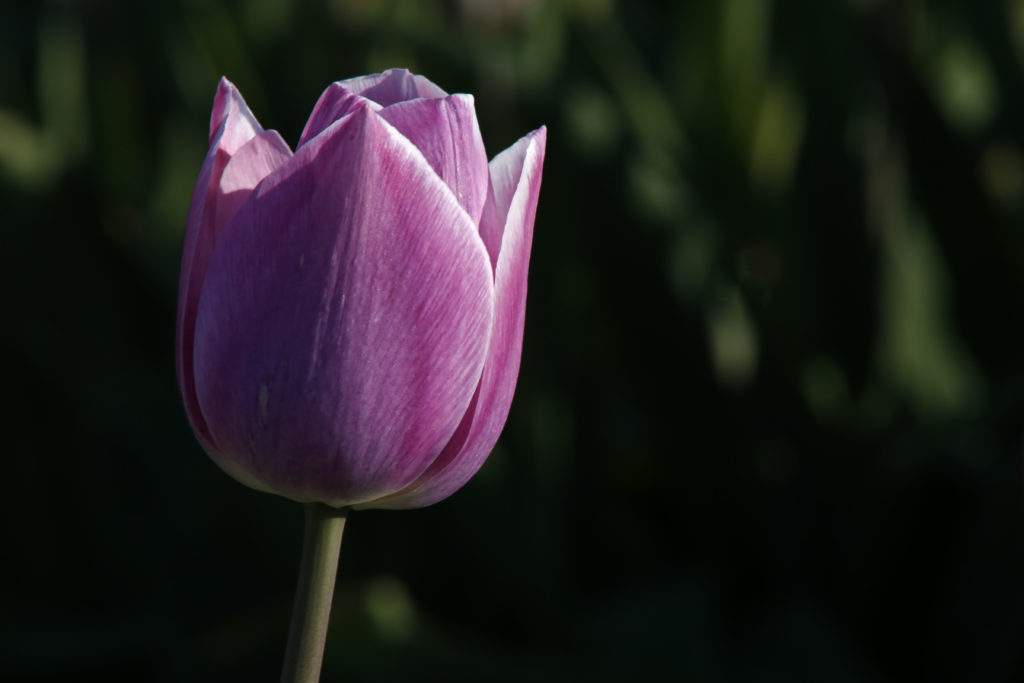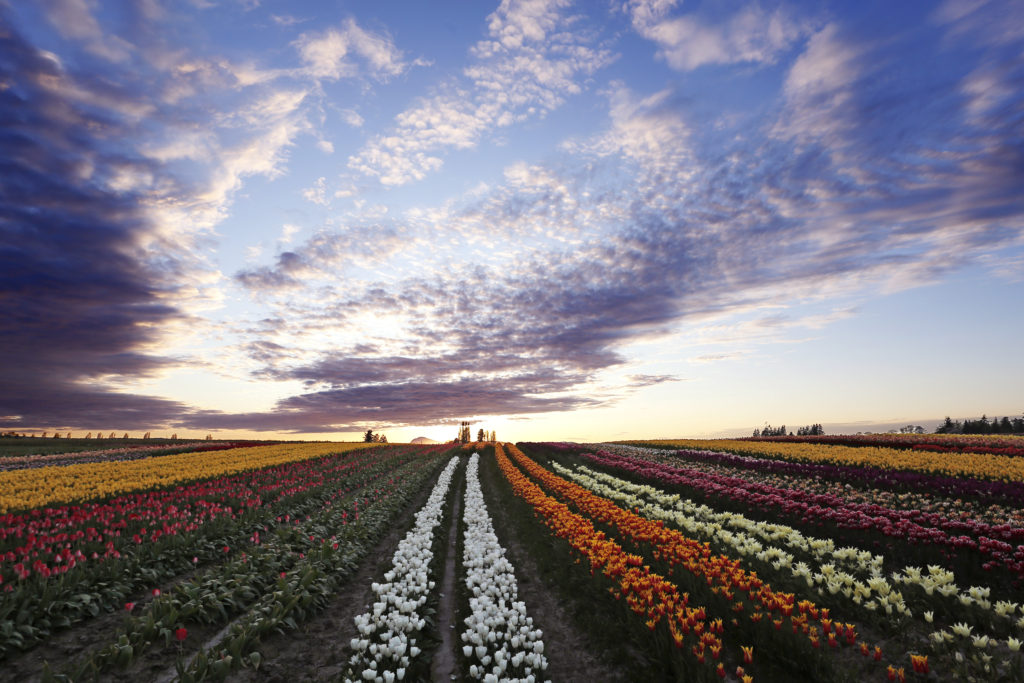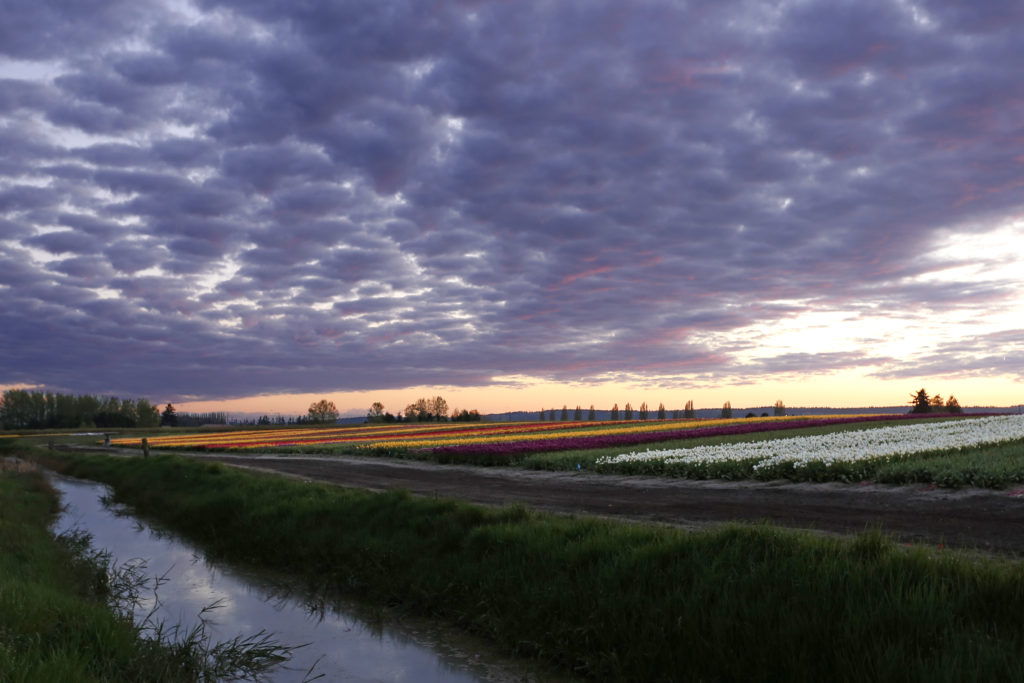 Prints are available upon request of these and all of our landscape photographs. Contact us today to order yours!