Creative portrait photoshoot in Western Washington
Amy is one of my favorite models to work with. We come up with these fun, crazy concepts, and Amy really takes the vague ideas and runs with them! This magical forest photoshoot was no exception! I loved working on this creative portrait photoshoot with Amy, because she brought a slew of costumes, ideas, props and even built her own headpiece! Check out some of the fun art we made before Halloween this year during this artistic photoshoot.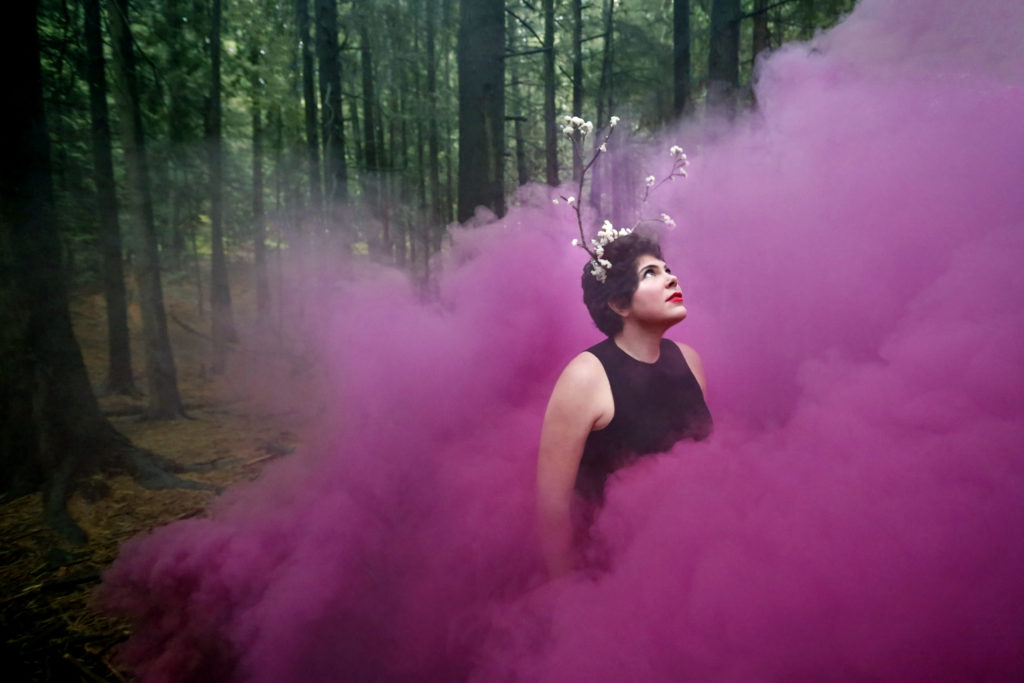 Have you ever played with smoke bombs? We didn't know what to expect with these smoke bombs that we purchased in Everett! Each one only lasts about 60 seconds, but puts out a TON of smoke during that time! To help maximize the most of our time, we planned ahead of time how Amy would pose, what pictures we wanted to get and how we would move.
My favorite moment was when the pink smoke totally enveloped Amy, and she momentarily panicked, yelling, "I can't see! Where are you!?" I couldn't stop laughing long enough to yell back, but as the smoke blew away from her face, we captured this amazing shot.
A spooky headdress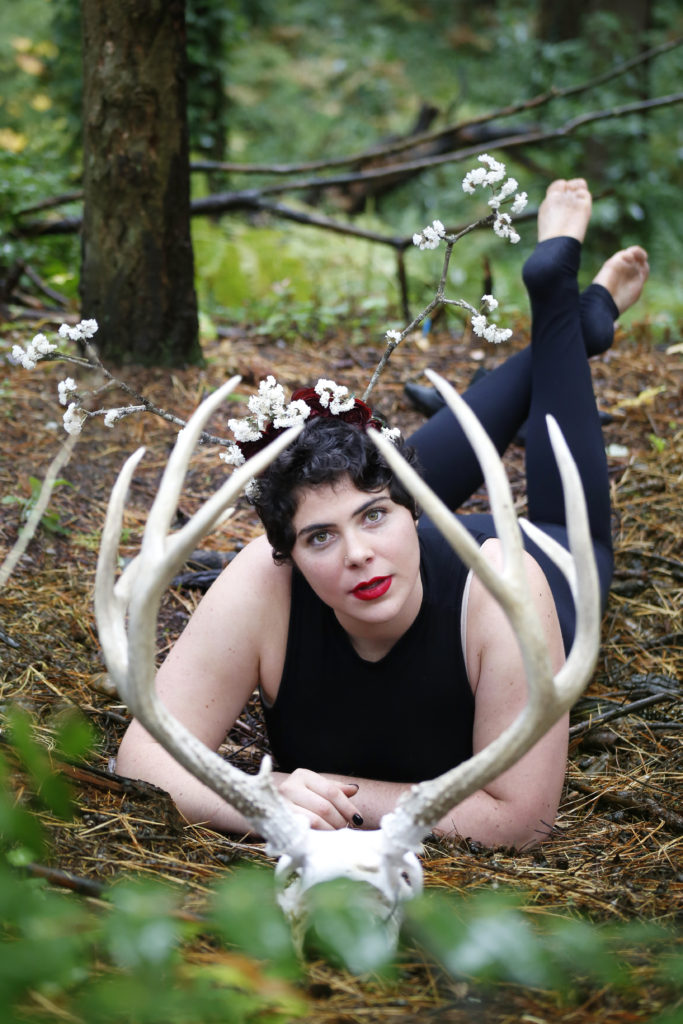 Amy built this beautiful headdress for our shoot, and I loved creating magical forest creature-type images with it!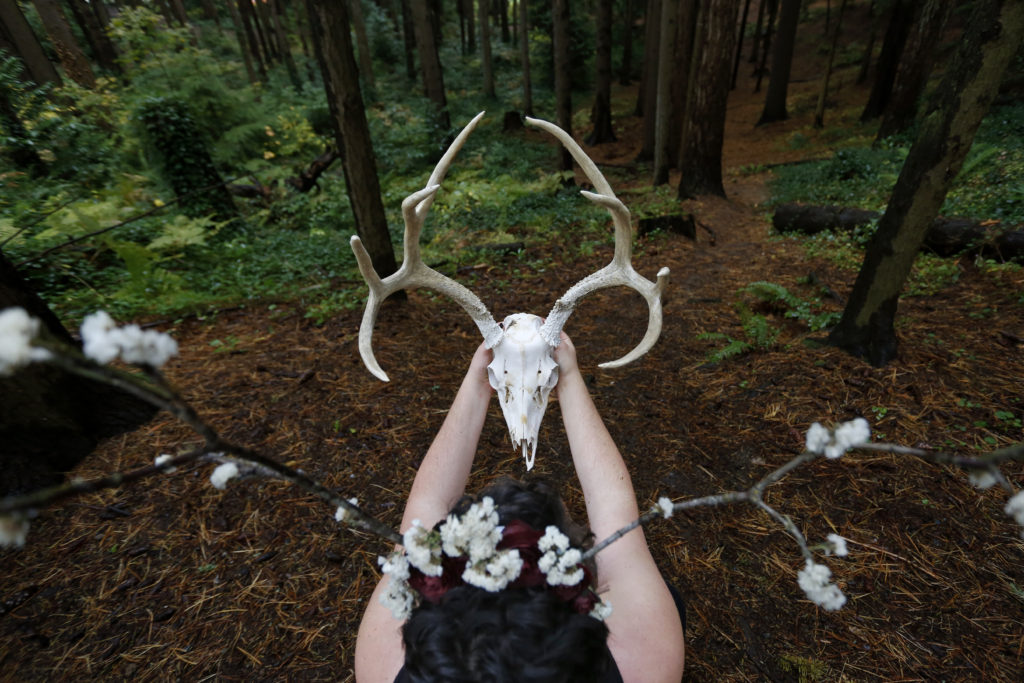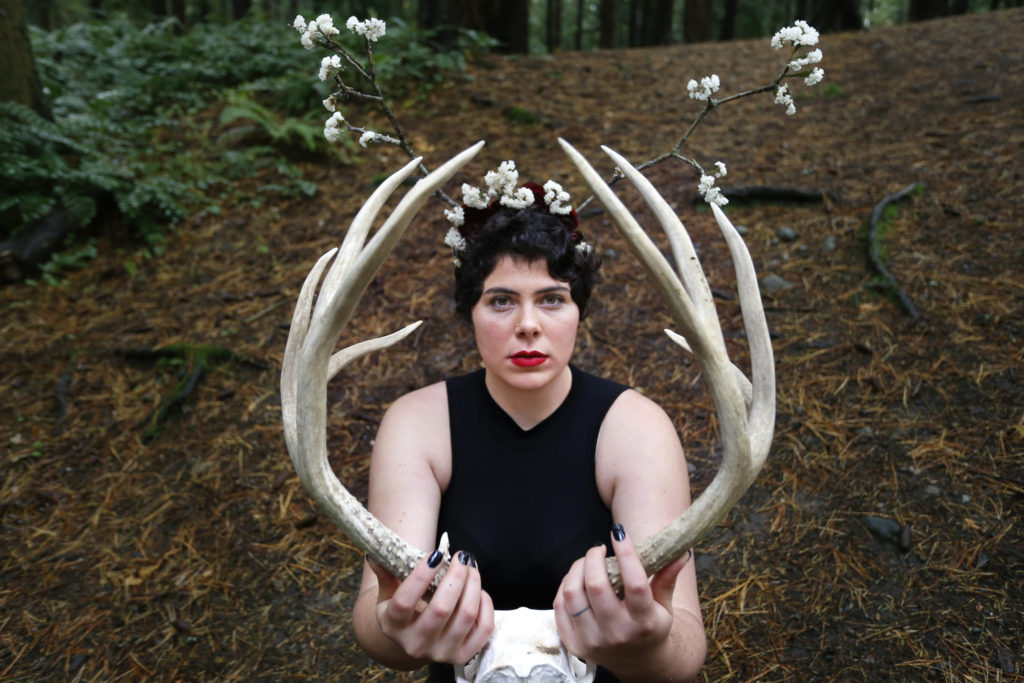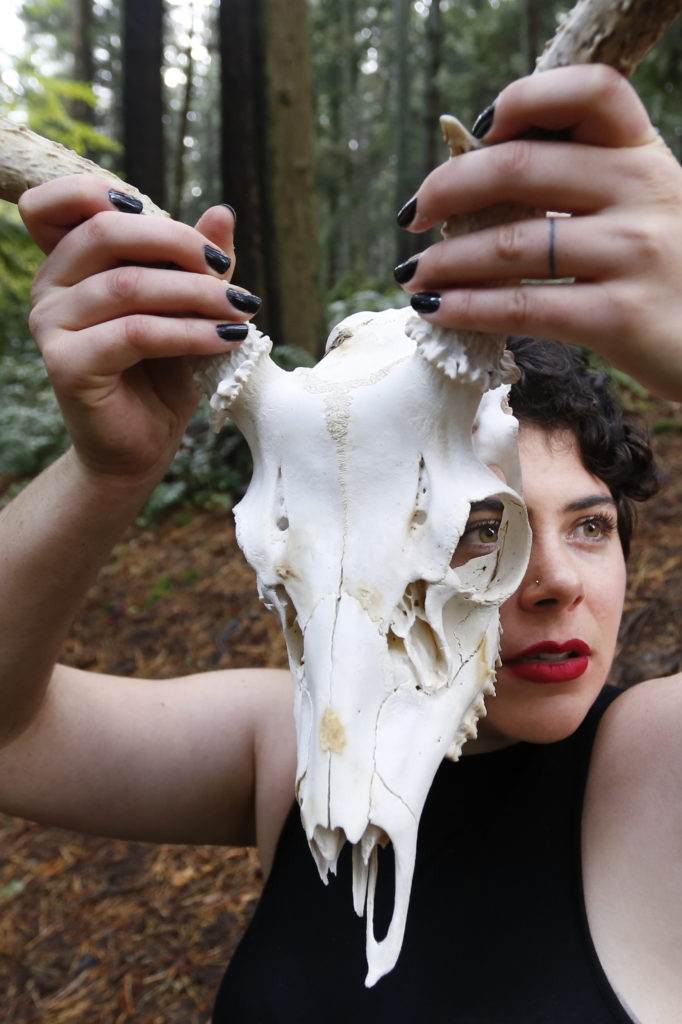 We even got creative with the deer skull to create some slightly spooky images!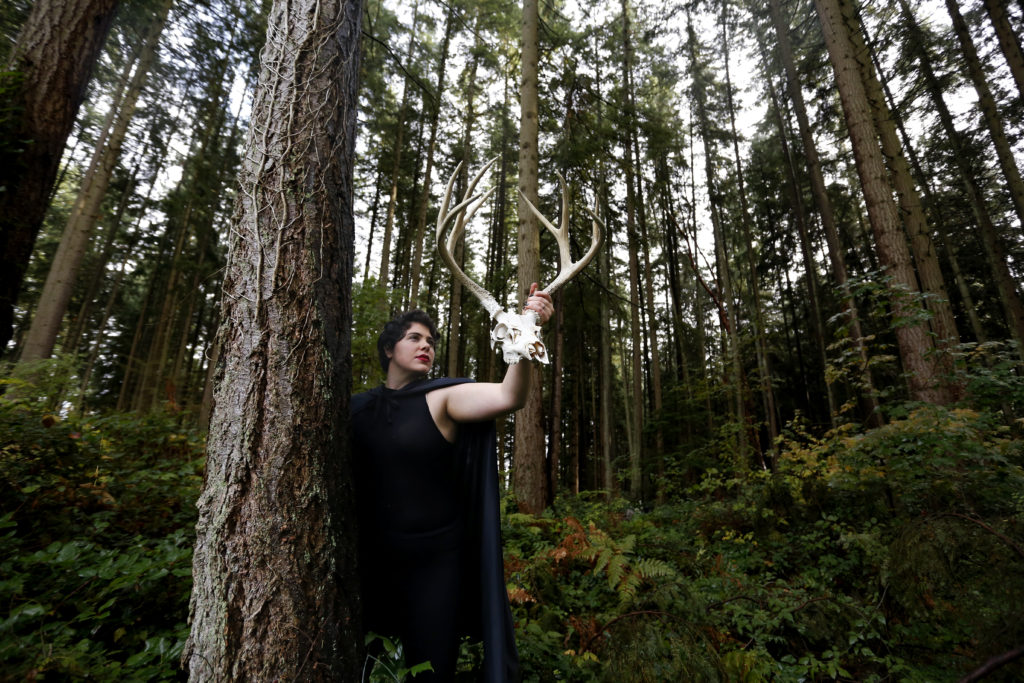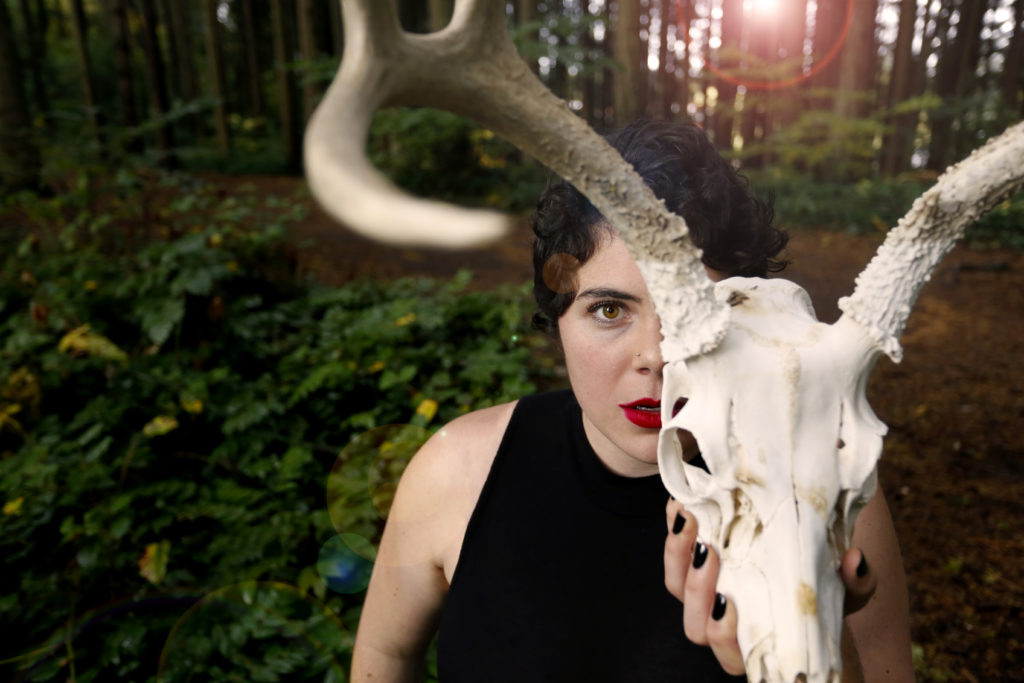 Playing with pumpkins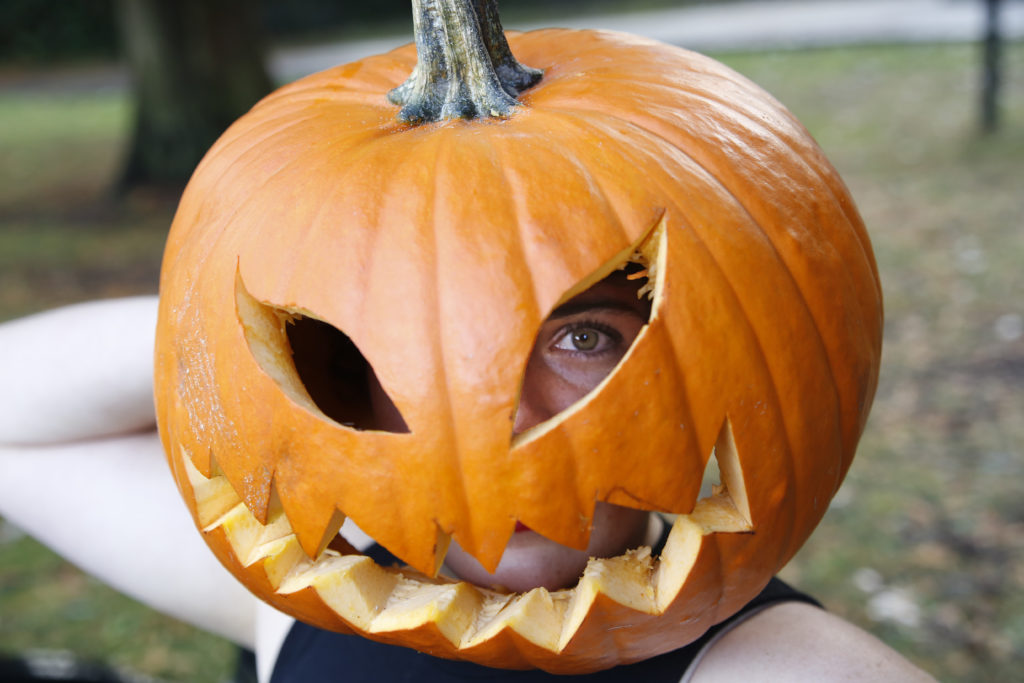 It's not every day your model will carve a pumpkin to wear on their head, but have I mentioned how dedicated Amy is?! With our creative portrait photoshoot, she went all in. She carved the bottom of this huge pumpkin to wear on her head, perfect for our Halloween themed photoshoot! Check out a few of our favorites: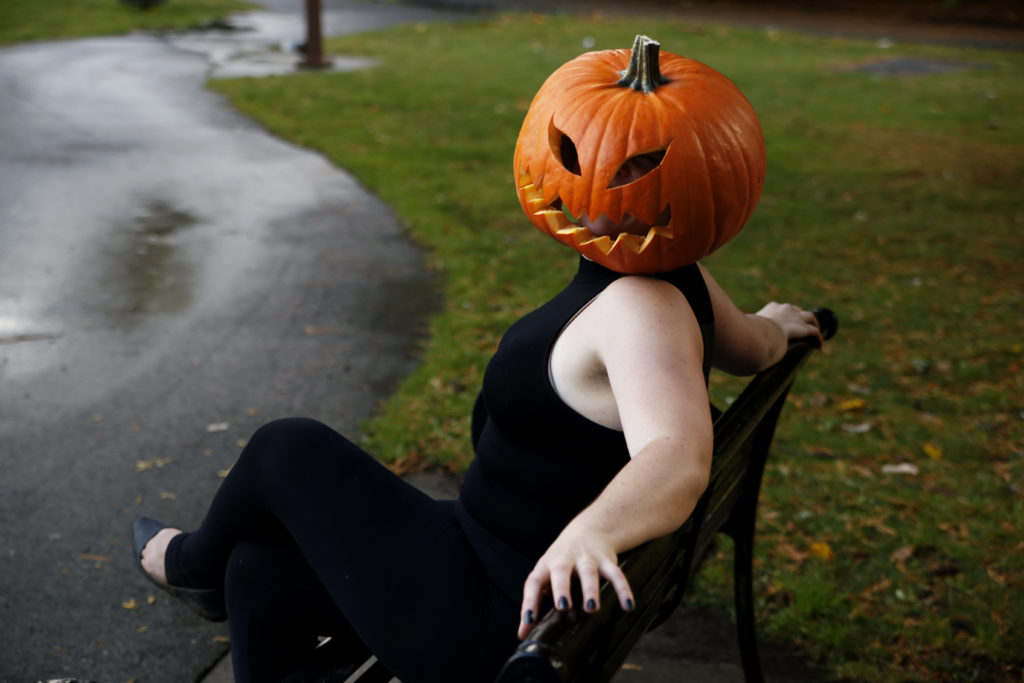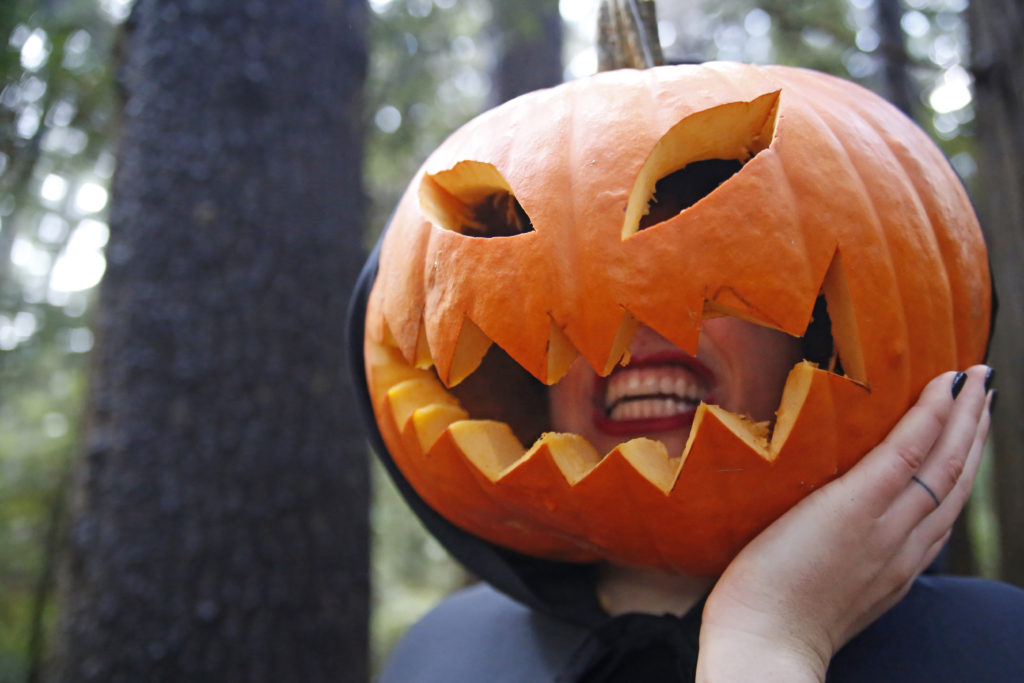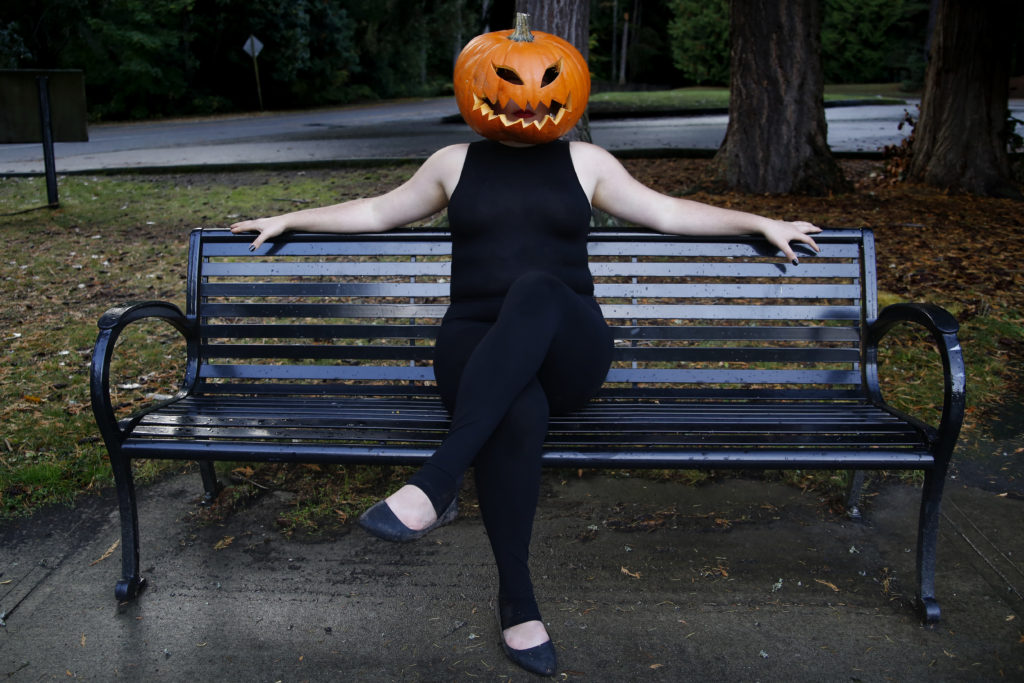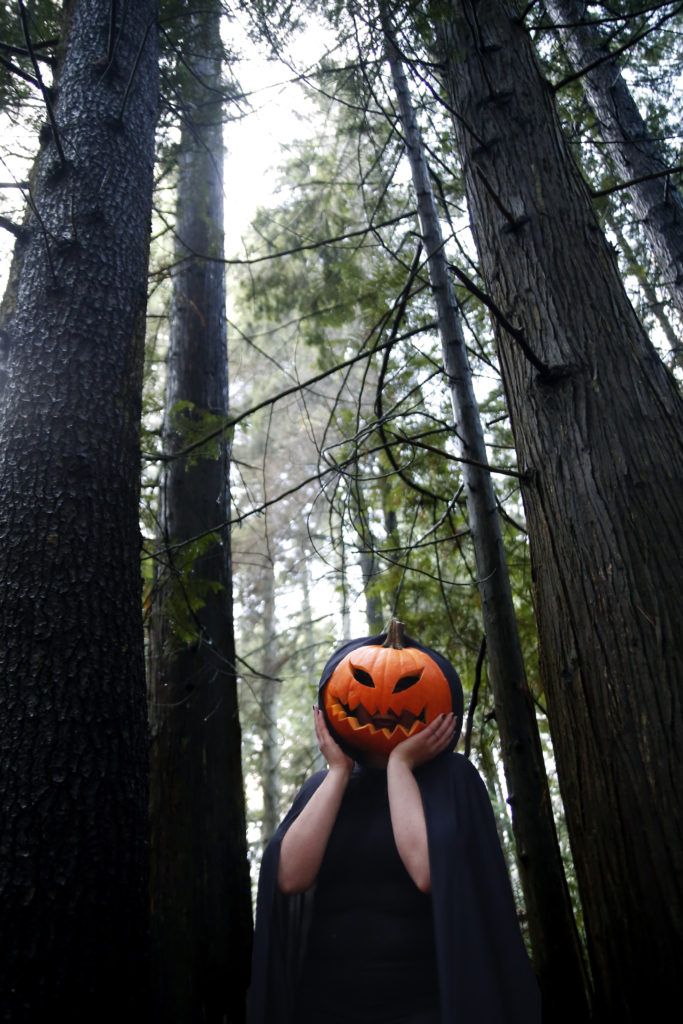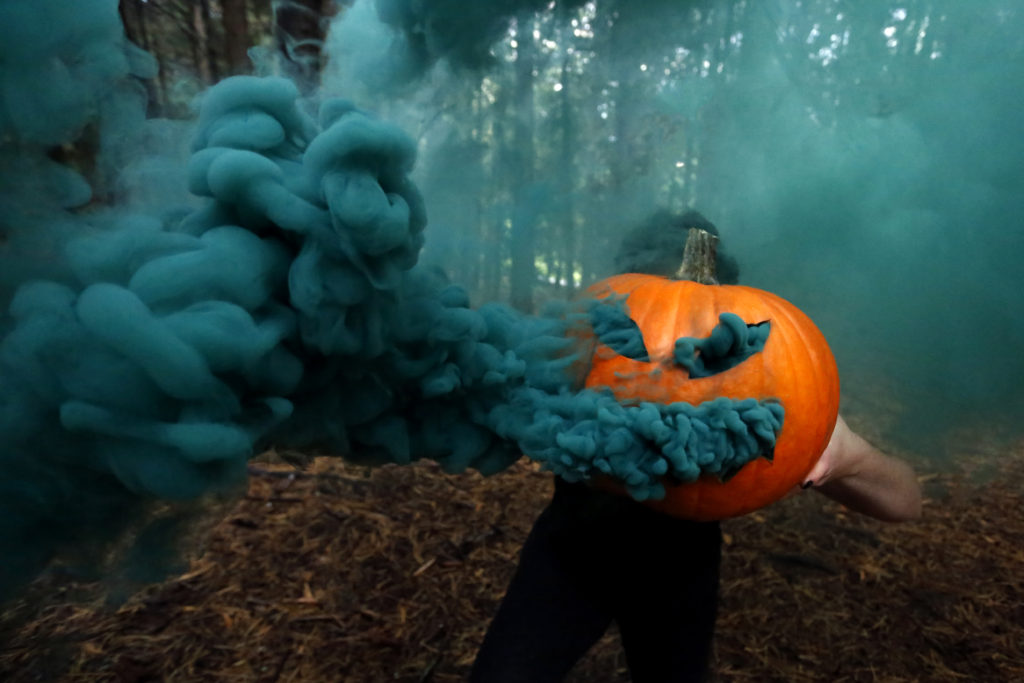 We even combined smoke bombs and the carved pumpkin to make this eerie image!
Do you have a creative idea for a photoshoot? Contact Hackler Creative today — I love making new art and playing off one another to come up with fun ideas!